Sex worker and GBV victim speak out. It's time for them to heal and witness justice.
Gender based violence (GBV) is any harmful act directed to an individual based on their gender.
A report published on the 15th April 2020 by World Health Organization (WHO) states that 1 of 3 women has experienced gender-based violence at least once in their life by an intimate partner. However, these numbers do not indicate how many of these women were victims of acts committed while working as sex workers or prostitutes as society usually calls them.
In Rwanda, some of these individuals do not have the knowledge about their
rights and law protecting them from being abused whether at work or elsewhere.
Intego Media reached out to one of the victims who is a sex worker and GBV victim in Kigali, Rwanda, in order to clarify misconceptions about women involved in prostitution and shine a light on the sexual violence often experienced by this population in hopes that the criminal justice system can assist people who are involved in prostitution with services such as advocacy and counseling.
A woman whose name will be changed to Umutesi in order to protect her privacy, was born in 1984, lives in Kacyiru, Nyarugenge, Kigali, she is involved in prostitution and is a victim of GBV with 18 years of unfortunate experience, volunteered to share her experiences and she says that out of six nights of work in a week she faces GBV at least the 3 of them.
Intego: How did you decide to start this profession?
Umutesi: I got pregnant at the age of 14 and the father dumped me immediately. I have no parents so I had to look for a way to feed my baby. I do not have any skills, so the only option I had then was to go on the streets to find men who can pay me for sex.
Intego: Can you tell us the challenges and the experiences you had from the day you started to present?
Umutesi: Of course, I cannot even hide it anymore because I have gone through so much pain that if I can tell my story and get positive feedback I will not hesitate. The abuses I have experienced were, people beating me when I was on the streets, those could be police or thieves. Sometimes the men who pick us up are very violent too and do not want to pay after the action is over, I got beaten several times and went home with a bruised face just for asking for my payment, insisting on using protection or refusing some extra sexual acts such as sodomization.
The worst experience out of so many I have had was back in 2018 when one stranger picked me up and we agreed he was going to pay me 10,000 RWF for the night, I was happy because he had paid me in advance, but once the action was done, I sat on the bed with him and he told me I was such a nice woman, then he asked me: "have you ever died a little? "I replied smiling with confusion, "if I died, I wouldn't be here with you". Then he told me he was going to make taste death, as he was looking under his bed, searching for something, I was alarmed and started preparing to defend myself, lucky enough when he reached for his harmer I was already up and I held his hands and screamed. He got scared and let go of the harmer, the neighbors who intervened after hearing the whole story they just told me to go home, that prostitutes should not be causing security problems since we are the ones who call for the problems ourselves. They then told the man to go back to sleep and ignore me."
In 2020, right before COVID 19 started spreading, I had to take my friend to the police station in Kacyiru, and she had been beaten by a potential client of hers, she had cuts, I could tell they were made by blades all over her body. When we got to the station, they told us "You prostitutes! Go away with your problems that never end! Imagine they rejected her when she is still young and pitiful, you cannot imagine what they would do to me, especially at my age."
She continued:
"Every night I get ready to go to work, thinking I might not come back home, I have seen one of my friends fall into a dump full of acid and the guard who was standing there told me that being prostitutes no one will care to go in there and retrieve her body as if we do not have any human rights."
Intego: Did you know that if you were ever beaten up or raped you could report this?
Umutesi: No, I did not know, and even now that I know I do not want to try that, the authorities abuse us too, emotionally mostly, they never listen to our side of the story and some laugh in our faces. So, I would not report it at all.
Intego: What do you wish could change about your situation in this profession?
Umutesi: The things I wish for are probably unrealistic, but I would like for the authorities could hear us out too, we know it is illegal to practice prostitution in Rwanda, but is also illegal to beat and/or kill people. If we are caught in prostitution we get punished, I wish the men who abuse us too would get punished and we would all be equal under the law as human beings.
Umutesi also suggests that "the authorities could care about these young women who get pregnant without anyone to help them and try to provide the basic needs so that they prevent them from adding up to the numbers of criminals because most of us started this profession for the fear of not being able to take care of our kids.
she said, "You, as the media, you could help us by advocating for us to the authorities, we don't want to be killed just because we were forced to make bad choices in life from abandonment and desperation, deep inside we are still human with the basic human rights."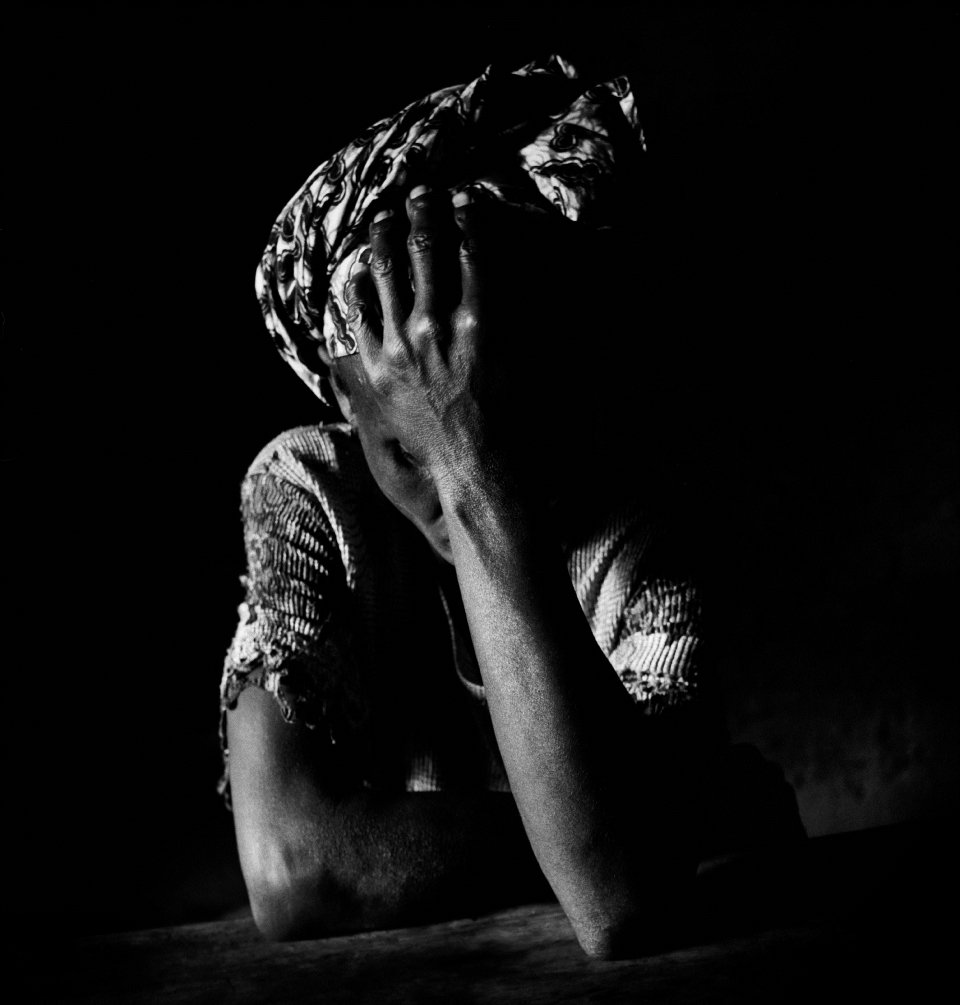 Another victim told us that she had a fiancé who she was planning to get married to but it never happened because another man married her by force. When she passed at her pastor's home, according to him, the pastor immediately closed the door raped her. She stayed as his wife. This testimony is available on Isimbi TV.
"I was locked in his house for two weeks, and I thought it was better to cool down and become his wife. After all, a forced marriage happened to many girls, I was not the only one," she said.
However, things get worse during her days of marriage: she underwent marital rape on several occasions.
"People often ask if a husband can rape his wife. It happens and it is the worst thing that ever happened to me. I always remember those scary scenes," she said.
"Most of the time, my husband had sex with me without my consent. He often did it in my sleep, and when I woke up, I was obliged to keep silent and let him finish," she sadly added.
She believes that every woman lives the same marital life, and she keeps it as the secret of marriage.
In an interview with lawyer Venuste Kagabo, he said that women started to file cases most of whom they won in courts.
It is not enough to be legally married to a man or a woman, there is a need for consent for every act of sexual intercourse, said Kagabo.
In most cases, it is committed by men who cannot tolerate their wives in their "bad" biological conditions like menstruations, illnesses, and even after giving birth.
"It is better to file a case immediately after being raped when proofs are still fresh. However, in this digital era, criminal laboratory technologies are developing so fast, and some old proofs can be tested," he said.
Among the proofs of marital rape include injuries on the body, sperms, and in the worst cases, phone records, he said.
In the current penal code, Article 133 stipulates that any person who is convicted of rape shall be liable to imprisonment for a term of not less than ten years and not more than fifteen years, and a fine of not less than one million Rwandan Francs and not more than two million Rwandan Francs.
The article states that if the act of rape is committed among spouses, it shall also be considered to be rape, hence making no distinction of the crime.
According to the 2015 Rwanda Health Survey, 31% of ever-partnered women aged 15-49 years experienced intimate partner physical and/or sexual violence at least once in their lifetime.
Intimate partner violence is domestic violence perpetrated by a current or former spouse or partner in an intimate relationship against the other spouse or partner. It can take a number of forms, including physical, verbal, emotional, economic, and sexual abuse.
Uwizeyimana M.Louise