Karongi: RWAMREC significantly reduced GBV via Prevention+ project
Implementation of Prevention+ project lowered GBV rate in 537 villages of  Karongi district thanks to a campaign by the RWAMREC organization, which strives to promote the principle of equality and complementarity and fight against gender-based violence.
On Thursday 22nd at the closing ceremony of the Project (Prevention +) which started its activities in 2016 and was implemented by RWAMREC in collaboration with Promundo and Karongi District, people and partners in the project praised its impact to the community.
The project was aimed at building a Rwandan society that promotes gender equality and the fight against gender-based violence, changing attitudes and attitudes towards gender-based violence, especially with the participation of men.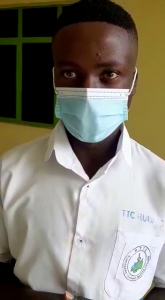 Jean Claude Nizeyimana, a student at TTC Rubengera in Karongi District, says he was born of many daughters, but his father was an alcoholic and abused his wife and daughters.
Nizeyimana said: "My father forbade me to do the work because I was a boy, depriving my sisters of their rights, making me grow up not knowing how to work. After training with RWAMREC, I started to change my father and now he doesn't like to criticize my mother and sisters, we are starting to make progress. "
Some of the most common forms of sexual violence in the Karongi district are violence against women, harassment, property abuse, arson, child abduction, especially girls and so on. One of the proofs that the Prevention + project has benefited the residents of Karongi district is that numerous of the families have agreed to legalize them.
Karongi District Deputy Mayor for Social Welfare, Mukase Valentine, says family conflicts, prostitution and other issues have been significantly reduced in Karongi thanks to the RWAMREC campaign.
"It simply came to our notice then that the families were in conflict, and their problems were being solved in front of the participants, so that some issues were resolved," he said.
Ntagwabira Fabien, a staff member of RWAMREC, who is responsible for the implementation of the Prevention + project, says there are still issues that are threatening the Rwandan community, such as conflict, backlash, separatism and hostility among domestic areas, but in Karongi they want to end from the main contributors as the cause are the males.
Ntagwabira said, "We found out that GBV was catalyzed by men. That's why, we are committed to changing men because we do not have a secure family once there are problems of violence… and we find the project productive in the region. "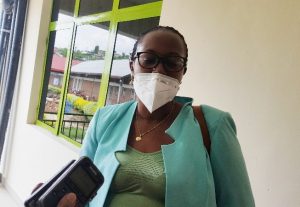 Ms Ingabire Assumpta, the Permanent Secretary in the Ministry of Gender and Family Promotion, said the project had strengthened the principle of gender equality and combated violence but through all in programs in the evening.
She adds that when participating, families hear the intended conversation, women and men feel their role in building a strong and secure family, feel the role of all in the development of their home, it is difficult for a man who has already heard the principles of gender to abuse his wife, because he is convinced, he already knows what it means to build a family. "
Some of the activities of the project include encouraging men to attend parents' evenings, training evening committee members, training 12,000 couples, and a total of 122,000 people and 64 youth groups for change ( youth for change) in high schools.
The organization has worked with local institutions including family and school evenings, helping to build families with peace and development, and training young boys and girls to change attitudes at a young age. You have also helped boys and girls to raise awareness about reproductive health.
Noel Mporebuke