Rwandan woman: From the ashes of 1994 to the power
By Noel Mporebuke
Rwandan woman are crucial to the rebuilding of Rwanda after the 1994 genocide against Tutsi, and their hard work and commitment in different domains of life of the country continues to be incomparable.
The genocide against Tutsi in 1994 has devastated the country, where women were seriously affected by being raped and experiencing many other forms of sexual violence. But even before and during 1994, women did not have opportunity to contribute in leadership of country and private sector as men. For instance, women in parliament were 14 out of 70 deputies in 1994.
Despite Rwanda's past, the country has made significant stride out to promote women in all sectors including leadership positions within the government, health, infrastructure, development and many more. Among those efforts, equitable gender representation in government and leadership positions is a vivid cornerstone to Rwanda's progress.
The image of women in public decision making institutions
According to a 2019 report by Rwanda's Gender Monitoring Office, titled "The State of Gender Equality in Rwanda," 61% of Rwanda's parliament consists of women, with approximately 52% of those women serving in ministerial roles.
The above data has facilitated Rwanda to strengthen health and social welfare systems, with women leading and taking part in decision-making roles. Through this progress made contributed has been done locally and globally in order to raise the profile for women's leadership in health and beyond.
Rwanda's Gender Monitoring Office has also shown how men and women are represented in decentralized local government. Focusing on women in local government; Governors and Mayor CoK are 40.0%, Bureau of Districts' Councils and Bureau of CoK are 55.9%, women in Districts Councils are 45.2%, District Mayors are 26.7%, Vice Mayors and Social Affairs count 66.7%, Vice Mayors and Economic Affairs are at 16.7%.
In post-Genocide, women strive much and play great role in the Justice Sector. Marie Goretti Mbonimpaye, a former Gacaca court judge is one of the few females who started with the Gacaca, a semi-traditional jurisdiction that was set up to exclusively deliver judgment on cases related to the Genocide against the Tutsi.
"I am one of the judges whom people entrusted because they knew me as an honest parent. I joined other male judges who also bestowed me with trust and nominated me as the court's president in the Kanombe Gacaca Court in the current Kicukiro District.," she said this in New Times interview.
A survey published by Ministry of Justice, Gender mainstreaming strategy in the JRLOS, 2017 has presented that in Ministry of Justice women are 52.6% and in Judiciary, women are 50.3%. These index illustrates that women number surpass men's.
Does this work in private sector?
Based on Executive Report of Private Sector Federation Structures Elections published 2018, on presidency level 30% are women and on vice-president level are 40%.
The analysis made by Rwanda Cooperatives Statistics report of November 2020 revealed that since independence, Rwandan women have organized themselves into socio-professional associations, cooperative groups, and development associations. Some cooperatives are mixed and others are for women.
Cooperatives employs 8,554 permanent staffs and their members gain their livelihood from cooperatives' activities and employed uncountable casual workers seasonally. Cooperatives are so important in the development of the country.
Great number versus the impact
The empowerment and putting women has been made powerful by the National Constitution of Rwanda decrees that each level should have at least 30% of women in all decision-making organs.
Women in decision-making organs did advocacy and different Laws and policies regarding women's right and empowerment got elected. For example, government came up with the national Policy against Gender Based Violence in 2011, with an objective to progressively eliminate gender-based violence through the development of a preventive, protective, supportive and transformative environment.
Today, women have access to the land and other property which gives them control over productive resources, access to loans using land titles as collaterals, stressing that land property contributed to 38 per cent of women's access to credit.
Rwanda women on Africa and international platform
According to the Global Gender Gap Report 2020 released by The World Economic Forum (WEF) Rwanda was put on the first rank in top 10 African countries closing the gender gap.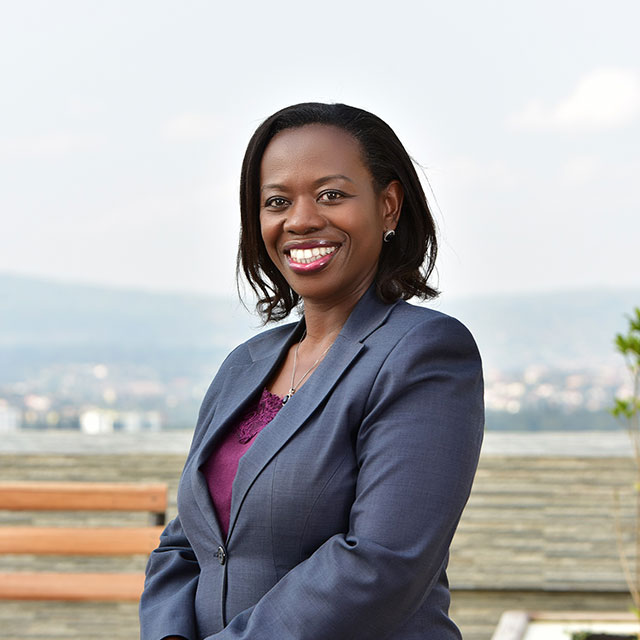 The Rwandan woman in high position on Africa continent is Monique Nsanzabaganwa, a Rwandan economist, politician and diplomat, who has served as the vice-chairperson of the African Union Commission, effective 6 February 2021. Before that, between 2011 and 2021, she served as the deputy governor of the National Bank of Rwanda.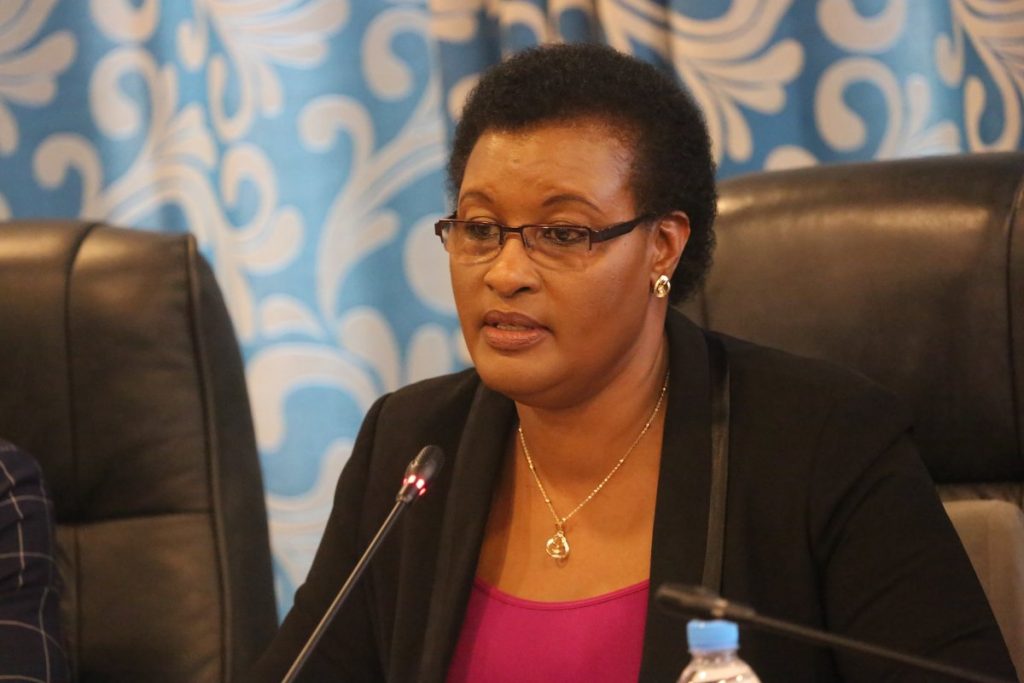 Inter-Parliamentary Union published research in 2016, where Rwanda was leading world with share of women in politics. Women hold 64 percent of seats in the lower house of Rwanda's national legislature, the largest share of any country. For comparison, only 19 percent of seats in the U.S. House were held by women.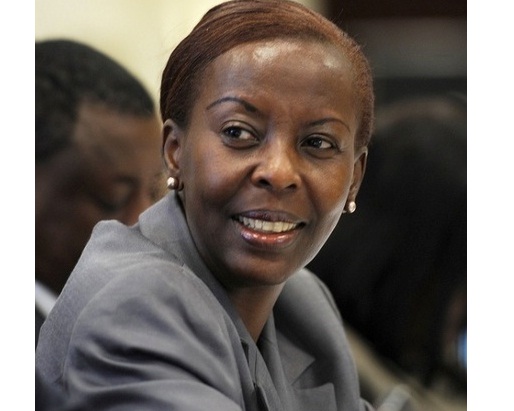 Today, Rwanda is ranked as 9th country in promoting gender equality worldwide. One of Rwandan women leading on international platform is Louise Mushikiwabo who is the fourth and current Secretary General of Organisation internationale de la Francophonie.